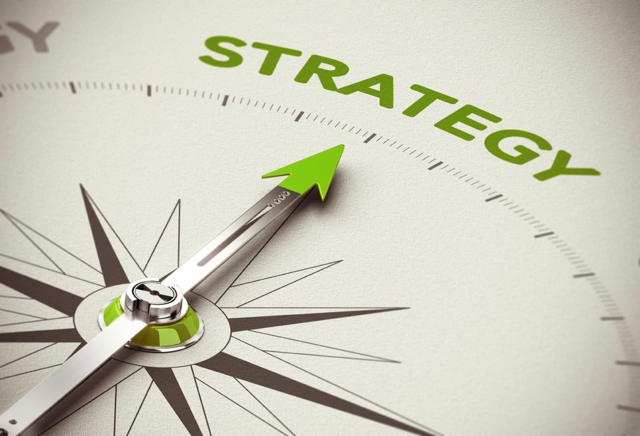 If you can find a stock that can provide a great dividend right now and probably increase its dividend for years to come, you might want the stock in your retirement portfolio, right? Obviously I am right, and that is a silly question.
On the flip side we have our growth investors always looking for capital appreciation either in the near term or the long term. If those folks can find one that is ringing a big fat bell that its share price will rise, growth investors will pay attention, I think. I could be wrong, of course, but I don't think so.
Now let's wave a magic wand and find 2 stocks that are literally screaming for all types of investors to look at them and perhaps build a retirement portfolio around them, right this minute. Folks I believe we have a match made in "portfolio heaven": AT&T (T), and Bank of America (BAC).
The Following Facts Cannot Be Disputed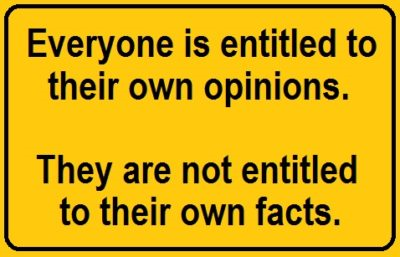 I realize that there are plenty of issues to point to with both of these stocks that have been written about ad nauseam, such as the T debt load and relatively high payout ratio, and the widely held disdain for BAC and its history with Countrywide, the mortgage and housing crisis, as well as the beating its share price took that crippled many investors' portfolios. However, there are some irrefutable facts that should grab everyone's attention
AT&T
The current dividend yield is 5.82%
T is a dividend aristocrat.
For every 100k invested right now in this stock, the income produced would be about $5,820 annually. There is NO other dividend aristocrat that can match this one.
The share price has dropped to 52-week lows.
I will defer to those folks who refuse to see T for what it is – a pure income investment for now – and agree that the company has debt issues that should not be ignored. What always seems to be lacking by the "negative nabobs" is how this company will be transformed when the merger of Time Warner (TWX) is completed by the end of the year. Here is a peek:
Time Warner beat expectations with Q3 earnings with broad gains, where HBO saw its highest quarterly growth in 13 years and Turner Broadcasting added subscriber strength.

Revenues grew 6% overall, and adjusted operating income was up 13% to $2.3B with support from all divisions.

HBO revenues grew nearly 13%, helped no doubt by the record seventh season of hit series Game of Thrones, which due to a delay fit entirely in Q3 this year.

Revenue by segment: Turner, $2.77B (up 6.1%); Home Box Office, $1.6B (up 12.6%); Warner Bros., $3.46B (up 1.7%).For the first nine months, cash from continuing operations hit $4B (up 12%) and free cash flow came to $3.6B (up 8%).

It reaffirmed its full-year outlook, expecting adjusted operating income to rise in the high single digits (exclusive of any merger effects or costs tied to the AT&T acquisition).

For Q4, it's expecting steady subscription growth from Turner, with ad revenues increasing low single digits and operating income to "increase significantly." HBO is expected to increase subscription growth but also see higher programming cost growth, with a net increase for operating income. Warner Bros. operating income is expected to decline due to the release mix (including last year's release of Suicide Squad).
All of the above will be part of T's balance sheet soon, and if you do not believe this will make AT&T a stronger, and more profitable company, then T is not for you and you are not for T. I happen to be a huge bull on T and have added even more shares personally just the other day.
Here is a chart to ponder:
To encapsulate: Dividend yield is up, forward PE ratio is down, the share price basically made new 52-week lows. These are facts. NOT opinions. Formulate your own, but mine is that T is a bargain, will continue paying and increasing its dividend, and will become a bigger and better company when the Time Warner deal finally closes.
Bank of America
BAC has become leaner in the last 6 years and is making a lot of money, both on the top and bottom lines.
Interest rates are on their way UP, even if it is a very slow trip, and that means greater profits and revenues on every type of loan for BAC.
The current administration has been loosening the reigns of banking regulations and is PUSHING for even greater relaxation (think Dodd-Frank) of all the rules.
The share price now has momentum and has been upgraded by various analysts to a "buy or strong buy".
I will not make any social commentary on the long term affects that the economy might face if banking regulations are rolled back. Suffice it to say that all of us are living in the present, and jumping on an opportunity for right now is what matters for immediate needs and goals. Not the past, and not the guesses about the future. Right now, BAC should be considered for any type of portfolio, plus you get about a 1.75% dividend yield while you own it, which is about 3 times the bank's regular savings interest rate.
Here is a chart to consider:
The share price has not completely rebounded, but it does have lots of momentum lately, and the price to book value is well off of the pre-crisis average of 1.60 (currently 1.16). Perhaps I am being overly optimistic to say that the stock has about a 40% upside over the long term (24-36 months), or about $40/share? OK, so I will be a bit more reasonable and put an optimistic share price of 20% over the next 2 years to about $33/share based on price to book value currently.
At the same time, the current dividend of .48/share annually is likely to be increased significantly in the near term, if for nothing else than to keep Warren Buffett continuing to hold his shares!
I have been "banging the table" on BAC since it was at about $22-$23/share and wrote this article about it at $24/share. I have just added even more several days ago to my personal account. Yes, I believe BAC will give me GROWTH.
The Bottom Line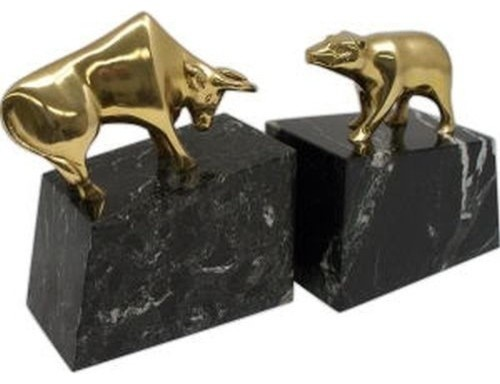 For retired folks, and the younger investors just starting out, T and BAC seem to make sense to me right now for the "holy" grail of BOTH income and growth. I can almost visualize them as "bookends" for a retirement portfolio.
You might want to assess the risks of each, as well as your own risk tolerance. to see if these stocks could help YOU reach some financial goals.
Read, Decide, Invest (or not), it's up to you!
Not To Bore You, But…
Knowledge is power and many folks shy away from the investing world because that very world makes it more confusing each and every day in an effort to sell you something: stock picks, technical strategies, books, videos, subscriptions with "secret ideas," gadgets, and even snake oil.
My promise to you is that my work here will remain free to all of my followers, with the hope of giving to you some of the things that took years for me to learn myself. That being said, let me reach out to you with my usual ending:
**One final note: The only favor I ask is that you click the "Follow" button so I can grow my Seeking Alpha friendships. That is my personal blessing in doing this and how I can offer my experiences to as many regular folks as possible, who might not otherwise receive it.
Disclaimer: The opinions and the strategies of the author are not intended to ever be a recommendation to buy or sell a security. The strategy the author uses has worked for him and it is for you to decide if it could benefit your financial future. Please remember to do your own research and know your risk tolerance. The long positions held are based upon what the model portfolio holds and I personally could have held all of the stocks noted at one time or another.
Disclosure: I am/we are long BAC, T.
I wrote this article myself, and it expresses my own opinions. I am not receiving compensation for it (other than from Seeking Alpha). I have no business relationship with any company whose stock is mentioned in this article.